Description
Senior residents who have been approved after applying for a SEA-HVO Traveling Fellowship will spend four weeks teaching anesthesia in a low resource country. The SEA-HVO Fellowship is co-sponsored by the Society for Education in Anesthesia and Health Volunteers Overseas. Traveling Fellows may choose to rotate at any pre-approved HVO site if the dates they choose to teach are dates that are available at the site. Traveling Fellows must be HVO members and travel arrangements will be administered by HVO. This is considered a clinical rotation outside the primary program and pre-approval must be obtained from the ABA Credentials Committee. Because this is an outside rotation it should normally be completed prior to the last three months of residency. Two days on either end of the rotation may be taken as travel days; otherwise residents are expected to be teaching on site all days that have been agreed upon by their program and HVO site.
(Revised by: Lena Dohlman, MD, MPH 02/2018)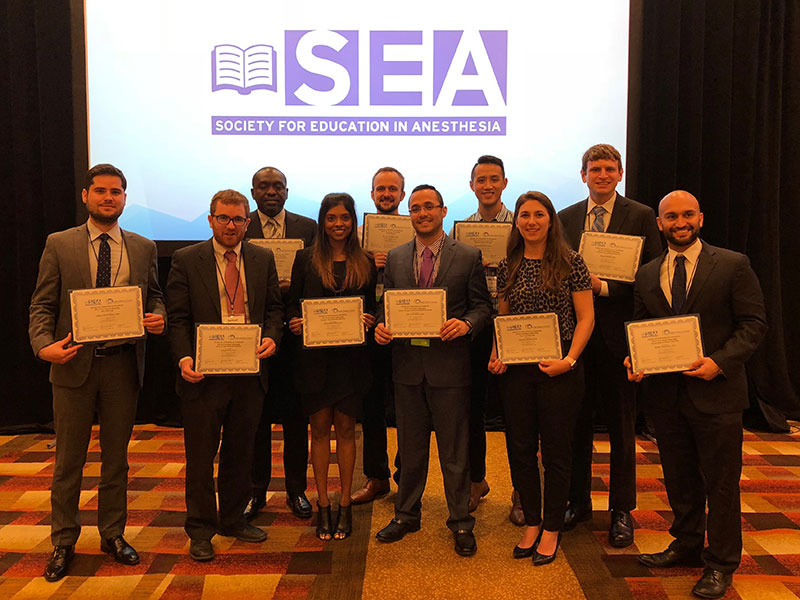 2018 SEA-HVO Traveling Fellowship Recipients
How to Apply
How to Donate
Resources
Educational Objectives
Medical Knowledge:

 

Residents must learn and practice teaching skills. In order to teach well they will need to know their subject matter thoroughly. Residents will need to acquire knowledge of local surgical pathologies, medical illnesses, and anesthesia techniques. They will learn to be adaptable to the locally expressed training needs and creative while teaching in unique and often challenging environments. Residents must understand issues related to their own health and safety in a foreign country.
Patient Care:

 

Residents must be able to teach and demonstrate patient care that is compassionate, appropriate, and effective for the treatment of health problems, some of which may be uncommon in the US. The resources of the health care environment may be limited.
Interpersonal and Communication Skills:

 

Residents must demonstrate interpersonal and communication skills that result in effective and culturally appropriate information exchange with their students, colleagues and patients. They must learn the importance of relationship building, collaboration and support of local "advocates" for the success of international programs.
Professionalism:

 

Residents must demonstrate a commitment to carrying out professional responsibilities, adherence to ethical principles, and culturally appropriate behavior. Residents should strive to serve as good role models and act as medical "diplomats."
Practice-based Learning and Improvement:

 

Residents must be able to self-educate, evaluate and readjust their teaching as they practice and get feedback during their rotation overseas.

Systems-Based Practice:

 

Residents must demonstrate an awareness of and interest in the way optimal care of patients fits into the larger context of the health care system of the country in which they are visiting.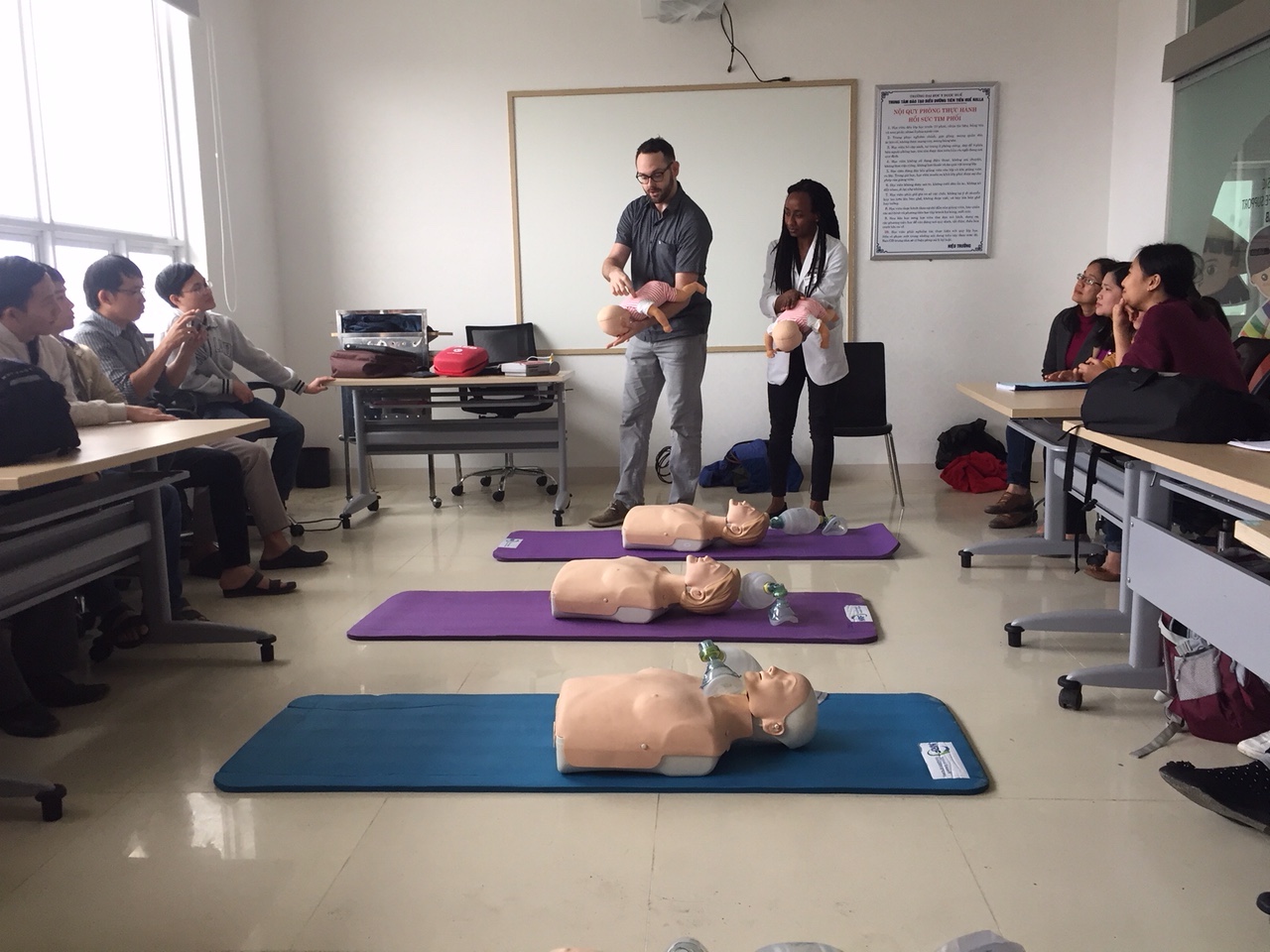 Bushra Taha and Travis Reece-Nguyen Teaching ACLS in Hué Vietnam