Med Ed Journal Club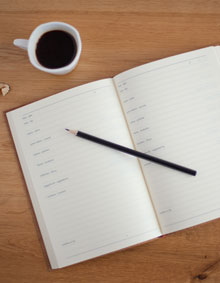 The Society for Education in Anesthesia is pleased to announce its medical education journal club. The Med Ed Journal Club will be offered on the fourth Thursday of the months of September, November, January, March and May and will be conducted virtually. All sessions will be held from 7-8pm EST/EDT.
January 27, 2022
March 24, 2022
May 26, 2022
The Med Ed Journal Club is currently open to members and non-members of the SEA.
The articles for discussion will be posted on this web page once decided.
Reading the papers in advance is strongly encouraged for best learning.
To register, please visit: https://zoom.us/meeting/register/tJEscuiurDsuG9f6AtcwcgZ5c5Dbsj03M0rr
Once registered, you will receive your access link from Zoom.
January Articles for Discussion
Josh B Kurtz, Michael A Lourie, Elizabeth E Holman, Karri L Grob & 

Seetha U Monrad (2019) Creating assessments as an active learning strategy: what are 

students' perceptions? A mixed methods study, Medical Education Online, 24:1, 1630239, DOI:

10.1080/10872981.2019.1630239 Downloadable PDF

Ellen Lavelle, Jasna Vuk & Carolyn Barber (2013) Twelve tips for getting started using mixed methods in medical education research, Medical Teacher, 35:4, 272-276, DOI:10.3109/0142159X.2013.759645
November Articles for Discussion
Castanelli, D. J., Weller, J. M., Molloy, E., & Bearman, M. (2021). How trainees come to trust supervisors in workplace-based assessment.

Academic Medicine

,

Publish Ahead of Print. https://doi.org/10.1097/acm.0000000000004501 

LaDonna, K. A., Artino, A. R., & Balmer, D. F. (2021). Beyond the guise of saturation: Rigor and Qualitative Interview Data.

Journal of Graduate Medical Education

,

13

(5), 607–611.

https://doi.org/10.4300/jgme-d-21-00752.1 

Sawatsky, A. P., Ratelle, J. T., & Beckman, T. J. (2019). Qualitative research methods in medical education.

Anesthesiology

,

131

(1), 14–22.

https://doi.org/10.1097/aln.0000000000002728 
September Articles for Discussion
Cook, David A. MD, MHPE; Reed, Darcy A. MD, MPH Appraising the Quality of Medical Education Research Methods, Academic Medicine: August 2015 - Volume 90 - Issue 8 - p 1067-1076
doi: 10.1097/ACM.0000000000000786
Regehr, G. (2010), It's NOT rocket science: rethinking our metaphors for research in health professions education. Medical Education, 44: 31-39. https://doi.org/10.1111/j.1365-2923.2009.03418.x