A Glimpse into Diversity, Equity, and Inclusion in the SEA–Who We Are
The degree to which individuals are underrepresented in medicine, and specifically in academic medicine, is significant and concerning. This representation gap is especially notable in leadership positions. This also holds true in the American Society of Anesthesiologists (ASA), as evidenced by the 2017 survey conducted by Toledo et al regarding diversity in the leadership of this organization.1 Another publication in Medscape, using US Census Bureau criteria, reports the vast majority (70%) of anesthesiologists identified as White/Caucasian, followed in prevalence by Asian Indian (7%), Chinese (5%), Hispanic/Latino (4%), and Black/African American (3%).2 Women are underrepresented among anesthesiologist among all these groups, with an exception noted in the Black/African American group.2 A recent review article from Kenevan et al reports a slow increase in the representation of women in anesthesiology from 22% in 2007 to 24.8% in 2013. However, this still lags behind the general medical workforce, comprising 38% women.3

Further investigating this topic within our specialty, the Society for Education in Anesthesia (SEA) Diversity Task Force created a 32-question survey regarding matters associated with diversity, equity, and inclusion. To obtain a broad perspective, the survey was sent to all membership classes of SEA, including active, former, trainee, non-clinical and retired/emeritus members. Of the 500 members who received email surveys, 100 participants responded, leading to a 20% response rate.

Those who responded to the survey are generally reflective of the national data regarding workforce and academic involvement in most academic organizations. Regarding race and ethnicity, the majority (64%) of survey respondents identified as White, with remaining participants distributed amongst Black/African American, Asian, Latinx, Native Hawaiian/Pacific Islander, American Indian/Alaskan native (see Figure 1).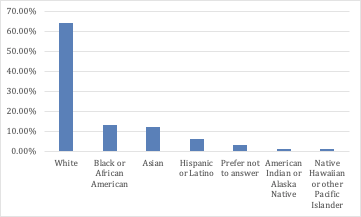 Figure 1. Self-Identified Racial Demographic Information
Age was dominated by and evenly distributed in the birth decades between1960 and 1990, followed by the decade 1950-60 and 1940-50.
When asked about current gender identification, most respondents were female (60%), followed by male (37%), and 3% preferred not to answer. In regards to gender assignment at birth, it correlated directly with the previous question. Of note, a 60% female response is higher than national survey data regarding women in medicine and in anesthesiology.6
When asked about sexual orientation, the percentage of respondents identifying themselves as gay or lesbian at 8% was slightly higher than the general population, 4.5%.4,5
Most of our respondents have never served in the military (89%) and do not have a disability (98%), as defined by the ADA's definition of disability. From those reporting a disability, 100% participate in care in the operating room and academic activities.
When asked about factors perceived to influence selection for leadership positions within the organization, the most common answer was "age" (38%), followed closely by "gender" (36%) and "race" (30%) (See Figure 2). The other replies, "sexual orientation", "veteran status" and "being a person with a disability," followed with less than 10% in each.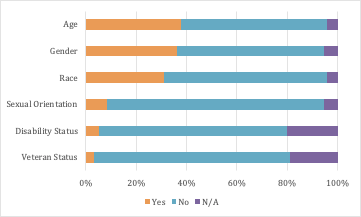 Figure 2. Factors Influencing Leadership Positions in the SEA
Regarding language, our survey highlighted that other than English, Spanish (46%) was the most common language in which respondents were able to communicate with patients. Other languages included French (15%), Hindi (6%), Mandarin (4.2%) and Japanese (4.2%). However, of the 35 individuals who spoke another language, 29 (82%) are not certified by their home institution to provide patient care in a second language. Although most respondents (65%) are not fluent in a second language, of those who are, a wide range of languages were represented, including Arabic, Creole, Gujarati, Hebrew, Marathi, Polish, Tamil, Telugu, Turkish and Urdu.
Most survey respondents adhere to a religious group (67%). When asked which religion in particular, Christianity (59%) is the faith most commonly practiced, followed by Judaism (9%), Hinduism (7%) Islam (3.5%) and Buddhism (2.5%). 10% of respondents preferred not to answer this question and 9% indicated other faiths or responses.
When asked about stages of training, the majority of our respondents completed medical school (84.5%), residency (95.5%), fellowship (98.5%), and other professional training (97.5%) within the United States versus outside of the US. Most respondents (93%) practiced in the United States, mostly in the Northeast, followed by the South, Midwest and West. The areas of practice occurred mostly in large cities, with over 300,000 inhabitants (68%), followed by cities, towns, and rural locations. The most common response related to the number of years in clinical practice was "11-20 years" (32%). A similar response was obtained for the years involved in medical education. The primary practice setting was predominantly in academic centers (87.4%). Fifteen respondents currently hold a position in the leadership of the organization.
When asked whether the organization faces challenges with diversity, equity and inclusion amongst the membership and leadership, there was an almost even distribution between "Yes", "No" and "Not sure". Most members consider the topic of Diversity, Equity, and Inclusion a "top priority, but not the most important "priority (39.6%), followed by considering it "the most important priority" (20.9%) (See Figure 3). When asked if they had witnessed or experienced discriminatory behavior at work, more than half (59.3%) of respondents answered affirmatively.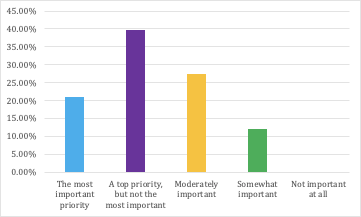 Figure 3. The Importance of Diversity, Equity, and Inclusion
Lastly, we examined the possible initiatives that could be put forth to address the importance of diversity, equity, and inclusion. The top response was to increase diversity in anesthesiology departments nationwide, including leadership and promotion criteria. The second choice was to advance education and efforts focused on patient care, promotion of increased diversity in leadership, membership, and patient education.
Although response rate was noted to be 20%, concordance with other large surveys suggests we can use this information and data as a means of self-reflection on where SEA currently stands, and how to best move forward as an organization.
When we examine demographics of academic medicine and anesthesiology in the United States, we see a predominance of heterosexual white men. In comparison, the SEA is has higher representation of women and gay/lesbian individuals compared to national groups. SEA needs improvement with racial diversity within our membership. Specific approaches to achieve this goal may include 1) providing increased professional opportunities for junior faculty and staff members, specifically targeting UIM, 2) the SEA Task Force working with the membership committee to create targeted strategies to increase UIM, 3) collaborating with UIM within other component anesthesia societies, and 4) a deliberate effort to portray SEA as an inclusive organization dedicated to meeting its mission of inclusion.
When asked about the meaning of diversity, equity, and inclusion, respondents provided many responses. Below is a word cloud built out of this survey question (See Figure 4). We note that "all" is front and center in this depiction, surrounded by "opportunity," "everyone," and "respect." While most comments reinforced this mindset, some responses were apologetic or dismissive of DEI.
Figure 4. Word Cloud of Open-Ended Responses to the Meaning of Diversity
The SEA membership as a whole finds topics of diversity, equity, and inclusion worthy of addressing, and desires demonstrable actions to improve our current limitations. We are also thankful for the non-clinician members of the SEA, and appreciative of hearing their voices in the comment sections.
Lastly, we wish to acknowledge support for pursuing these endeavors from our SEA presidents, Karen Souter and Stephanie Jones, and the Board of Directors. We believe their continuing support will enhance the SEA Task Force on DEI to continue pursuing endeavors dedicated to educational excellence and promotion for all.
References:
1. Toledo P, Duce L, Adams J, Ross VH, Thompson KM, Wong CA. Diversity in the American Society of Anesthesiologists Leadership. Anesth Analg. 2017 May; 124(5):1611-1616. doi: 10.1213/ANE.0000000000001837. PMID: 28277321.
2. Peckham C. Medscape Anesthesiologist Lifestyle Report 2017: Race and Ethnicity, Bias and Burnout. Medscape 2017 Jan
3. Kenevan, M. Gali, B. History, Current State, and Future of Diversity in the Anesthesia Workforce. Advances in Anesthesia, 2019, 37, pages 53-63. https://doi.org/10.1016/j.aan.2019.08.001.
4. Bissing MA, Lange EMS, Davila WF, Wong CA, McCarthy RJ, Stock MC, Toledo P. Status of Women in Academic Anesthesiology: A 10-Year Update. Anesth Analg. 2019 Jan; 128(1):137-143. doi: 10.1213/ANE.0000000000003691. PMID: 30096082.
5. https://news.gallup.com/poll/234863/estimate-lgbt-population-rises.aspx Last accessed May 24th, 2021.
6. https://www.lgbtmap.org/equalitymaps/lgbt_populations/lgbt_individuals_raising_children Last accessed May 24th, 2021
Share this post: