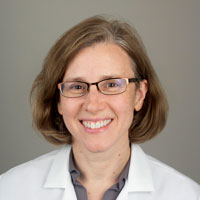 Stephanie B. Jones, MD
SEA President
Happy summer! As we embark upon a new academic year, things are a little different than usual.  The challenge of introducing new trainees to the perioperative environment remains our perpetual summer pastime.  What has changed is the lens through which we view teaching and learning, having just emerged from the trying circumstances of the last year or so.
The Diversity, Equity, Inclusion and Justice Task Force, ably led by Drs. Tracey Straker and Herodotos Ellinas, have stayed resolutely on task.  Back in April, they penned a concise Anti-racist Asian American Statement, reminding all of us of our responsibility as educators and physicians to eliminate systemic racism in medicine.  The group also assisted Past President Dr. Karen Souter, Chair of the SEA Bylaws committee, with the crafting of several bylaws' amendments.  These amendments align our bylaws with SEA's increased focus on "justice, equity, equality, diversity, and inclusion" and will be voted upon electronically by the membership this fall.
Creating additional value for our membership via our website has long been part of our strategic plan.  COVID simply accelerated the process.  The virtual workshops conducted around our virtual spring meeting were a successful learning experience despite sometimes spartan attendance.  Perhaps this was due to "Zoom fatigue", or possibly the challenge of working across time zones.  A plan is in the works to post upcoming workshops online for convenient asynchronous viewing and CME credit.  Given the Accreditation Council for Graduate Medical Education's (ACGME) recent emphasis on faculty development, the workshops will offer institutions convenient access to SEA's energetic and expert members.  Currently online is the growing series of video interviews, Innovations in Anesthesia Education, moderated by the inimitable Dr. Glenn Woodworth of Oregon Health & Science University.  These timely and thought-provoking videos span a variety of topics and may be viewed by members and non-members alike.  What better way to showcase novel practices and future possibilities in anesthesia education, and attract new members in the process.  Other website features include the Practical Tips for Promotion series.  These useful bits of promotion process crowdsourcing now number over 30.  I am truly looking forward to meeting in Chicago in person on November 4th for our Fall meeting.  The theme of this one-day conference will be Advocacy and Education in Anesthesia Departments.  I hope to see many of you there for learning, networking, mentoring, and fellowship.
Share this post: